Holiday Gathering Made Easy
As the season of gratitude approaches, there's no better way to celebrate than with sparkling wines that bring joy to your gatherings with friends, family, and business associates. We invite you to discover our curated wine collections, tailored to enhance the flavors of your Thanksgiving and holiday festivities. And if you're looking to add some fun to any gathering, consider our double-bottle magnum and an Iron Horse saber.
Nestled in the heart of Sonoma County, California, Iron Horse stands as a testament to small, independent, and family-owned wineries. Join me on a journey through flavors, traditions, and a rich heritage that defines our commitment to quality and excellence.
Enjoy $1 shipping on 6+ bottles. 
With love,
Joy Sterling, CEO, Second Generation
Shop All Wines
Fall Red, White & Bubbly Gift Set
The ideal gift for someone who loves the fall season! Introduce a lucky person to this thoughtfully curated wine gift set with many Iron Horse beloved wines. It features one bottle each of 2019 Gold Ridge Pinot Noir (rated 91 points), 2020 Native Yeast Chardonnay (rated 96 points!), and our always-popular 2019 Harvest Moon. Includes an elegant black gift box, gift card and ground shipping.
$210 / Pack
Sold out
Estate Duo
Feast your eyes on the ideal holiday gathering duo: 2020 Audrey Chardonnay and 2019 Gold Ridge Pinot Noir. Together, these two wines can pair with almost every holiday flavor.
$144 / Pack
Sold out
Celebration Six Pack
A party in a box – 2 bottles each of Red, White & Bubbly! This beautiful selection includes 2019 Home Block Pinot Noir, our delicious 2019 UnOaked and oh so wonderful 2019 Wedding Cuvee. Ground shipping included.
$375 / Pack
Sold out
Passion for Pinot Six Pack
Six distinctive, delicious, fog infused Pinot Noirs from the Estate. The range of flavors is amazing. Just looking at them in the glass – Deer Gate is clear ruby. Winery Block, from the vineyard block immediately adjacent, is deeper and more like plush velvet. North Block received a 93 point rating from Wine & Spirit Magazine. Ground shipping included.
$550 / Pack
Sold out
Gratitude
Our hearts are full of Gratitude. This exceptional bubbly is made from predominantly Pinot Noir. Proceeds benefit the Redwood Empire Food Bank.
$75 / Bottle
Sold out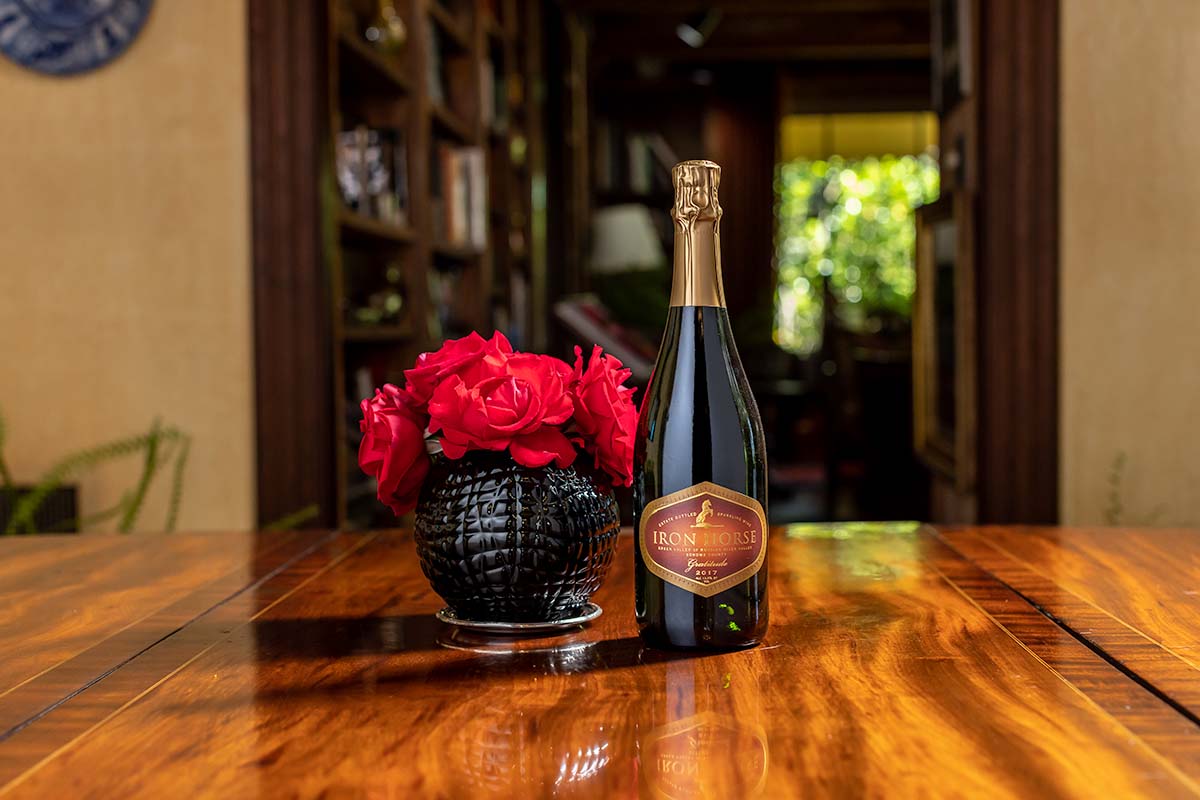 Harvest Moon
A taste of fall. As the seasons change, this special, limited-production bubbly rises to the occasion. Sells out quickly!
$75 / Bottle
Sold out
Joy!
Our new release of Joy! is as good as it gets! Freshly disgorged, aged 15 years en tirage, exciting new dosage, produced exclusively in magnums. Rich yet with a brightness that belies its age. Rated 97 Points. 
$275 / Bottle
Sold out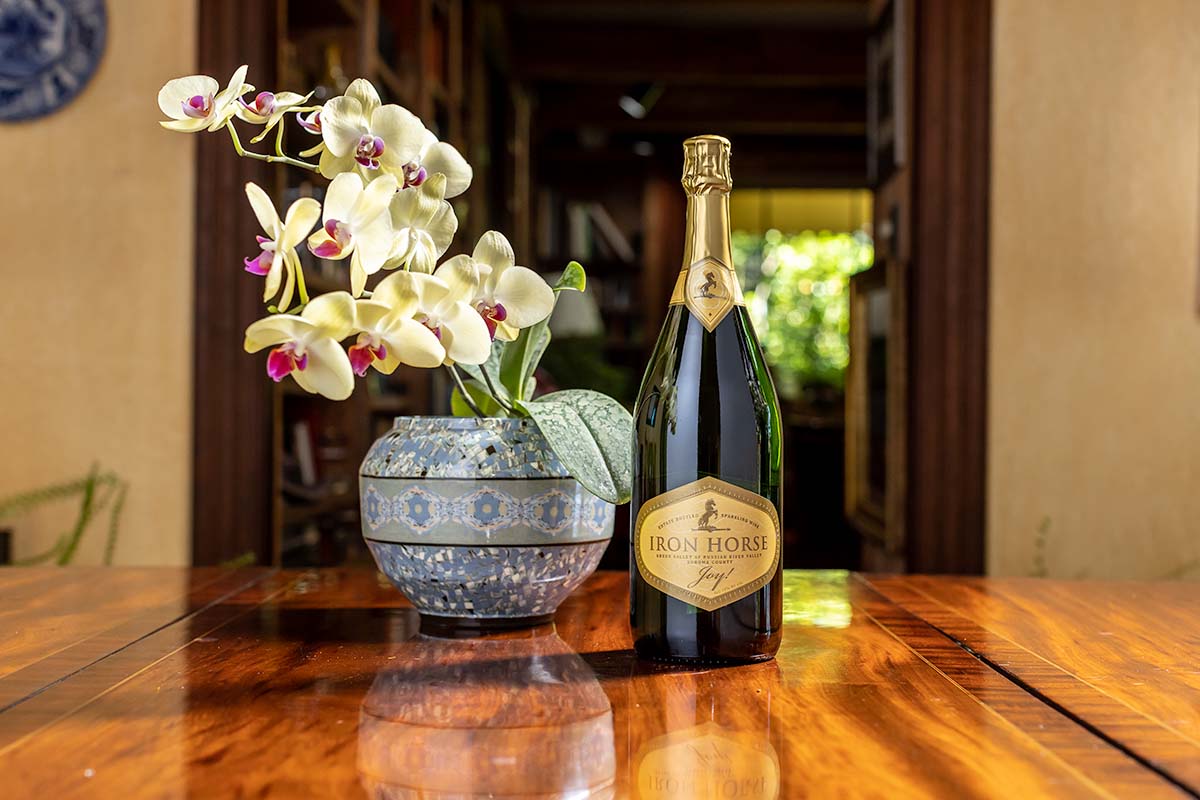 Engraved Saber – Sebastopol Edition
Elevate any gathering with the thrill of sabering a sparking wine bottle, especially a magnum. It's a surefire way to add excitement and create unforgettable moments. This saber makes the ideal gift for the Life of the Party person in your life or the iconoclast wanting to do things a little differently. Our handcrafted, engraved Iron Horse saber comes with a branded wooden box for an elegant presentation and for storage.
$125 / Pack
Sold out
Wedding Cuvee Magnum
A rare combination of refinement and festive exuberance. Dangerously easy to sip and double the fun. Drink now or forever hold your peace!
$149 / Bottle
Sold out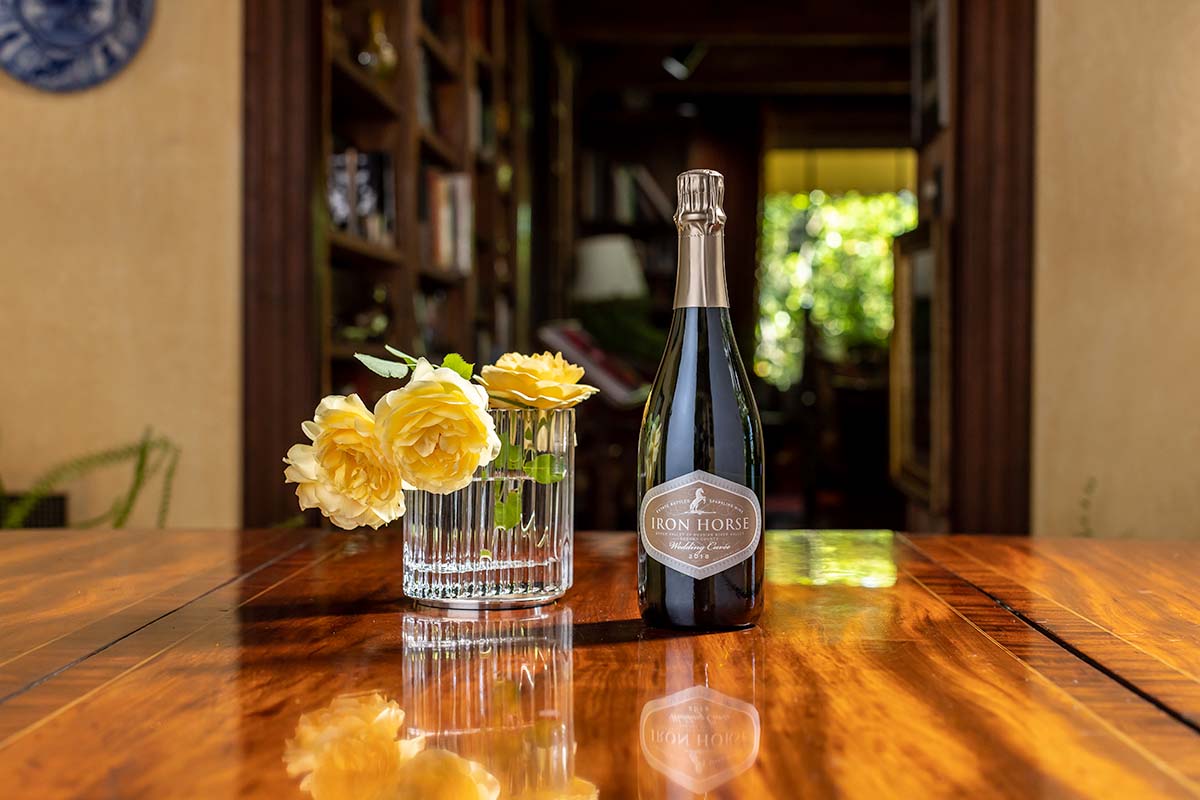 Stargazing Cuvee
Inspired by the stunning images taken by the James Webb Space Telescope, released by NASA, this second release features a new image of a molecular space cloud, the birthplace of stars. The 2014 vintage received 93 points.
$195 / Bottle
Sold out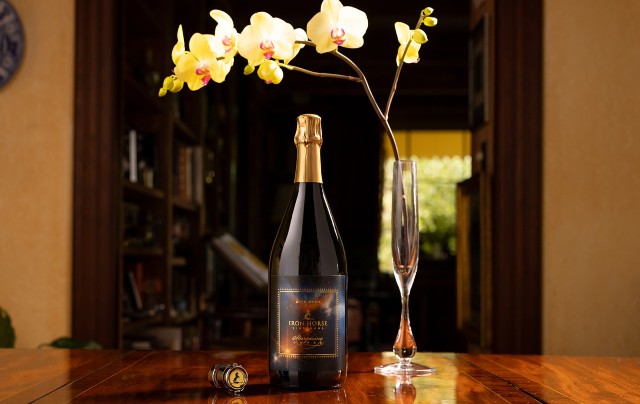 P.S. Can't find what you are looking for?
Call us at 707-887-1507 or email brent@ironhorsevineyards.com and we'll help you design the perfect custom package.
Join the Club and Get Up to 25% off Today
We invite you to join our wine club and enjoy the perks of membership. Become part of our extended family to get access to exclusive, limited-production Sparkling and Still Wines, complimentary tastings, and special pricing on your holiday purchases.
Join Today